Dalgona Coffee is a popular Korean coffee also known as whipped coffee. This delicious beverage is made with just 3 ingredients and has taken over the coffee world through a viral TikTok video that shows how easy it is to make using Instant coffee, sugar (sweetener) and boiling water. This keto whipped coffee recipe is also vegan and easy to customize with your favorite low carb sweetener.
INGREDIENTS YOU NEED:
All you need are 3 main ingredients  to make fluffy whipped coffee. The great thing about this recipe is that it's so easy to customize no matter what diet you are following.
We tested this easy coffee recipe out a ton of different ways using various sweeteners, milks and coffees and they all turned out delicious.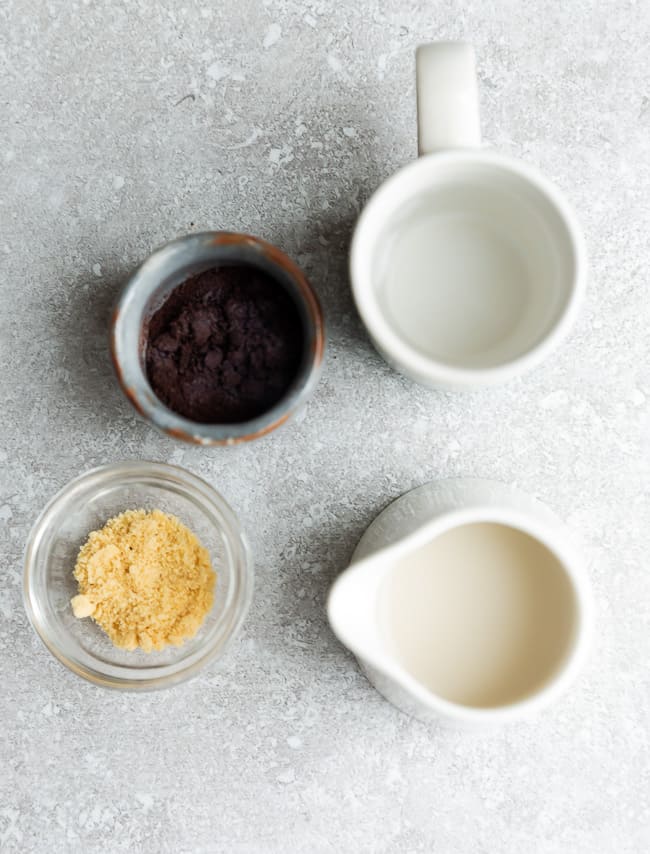 HOW TO MAKE DALGONA COFFEE:
Place the coffee and sweetener in a bowl, jar or a tall glass. On the left, we used maple sugar and on the right we used monk fruit sweetener.
Add boiling water and use a hand mixer or a handheld frother to whip until thick and frothy (about 2-5 minutes).
You can also use a whisk but this will take much longer (at least 15 minutes).
TO SERVE COLD:
Add ice cubes to a large glass and pour milk over the ice. Add a few tablespoons of whipped coffee and enjoy with a spoon or a straw.




TO SERVE HOT:
Pour heated milk into a large glass and add the whipped coffee. Stir until desired consistency.
TIPS FOR MAKING THE BEST DALGONA COFFEE
DO I HAVE TO USE INSTANT COFFEE
Yes. We tried this with regular ground coffee and unfortunately it did not work.
WHAT BRAND OF COFFEE DO YOU RECOMMEND
Any Instant Coffee will work.
Nescafe, Maxwell House, Folgers, Starbucks and Four Sigmatic all work great!